« Suits are on their way! | Main | The Gi unboxing! »
Wednesday, June 11, 2008
Team NZ Players train with two time Olympian.
Aaron & MikeR have been training hard and their preparation has included training with Two Time Olympian and friend of the Team, Daniel Gowing.
Daniel fought both the Atlanta and Sydney Olympics and is very well known to most people in New Zealand Judo I am sure.
Below is a photo from the training session: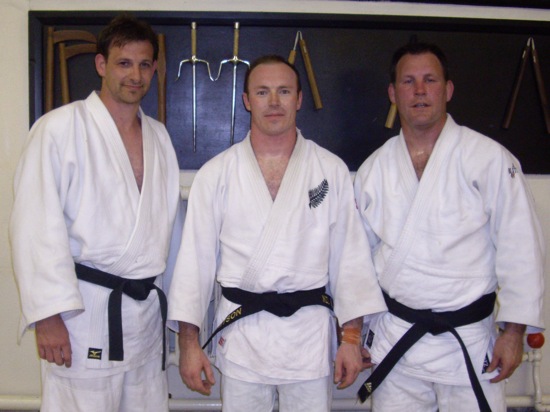 blog comments powered by

Disqus